Phil & Luann B.
Words can barely convey how much we appreciate Christine Sullivan. Her communication skills, work ethic, concern for our welfare, knowledge of the real estate industry, and her sunny disposition are second to none! We presented Christine with quite the challenge: a house assigned to a trust with an hereditary deed, an insurance claim on the roof, all with her sellers living 110 miles away. Christine just rolled up her sleeve, went to work straight away, and was able to sell the house in record time. She kept an eye on the basement in case of flooding with all the heavy rain, she communicated with the title company, buyer, insurance adjuster, and roofing company, making sure I was always in the loop, and ended up doing last minute paperwork right up to an hour before the closing with the buyer to remain on schedule. Christine did not stop there, she followed up after the closing to make sure the funds made it to the trust account. She went above and beyond for us, and the best thing is we now have a new friend.
Char A.
All I can say is WOW. Christine far exceeded our expectations. From predicting how much the offers would come in at, to estimating our appraisal value, she was SPOT ON. It was like she had a crystal ball! After 25+ years as active duty, we have had our share of PCSing and this was by far the BEST experience. Thank you Christine for standing ready!
Ali W.
When you hire Christine Sullivan you are supporting local small business at it's finest! She did the most amazing job selling my house and finding the perfect buyers that have now become friends. I cant say enough about her intuition and people skills. So phenomenal, I gave her a tip on top of commission. Not cash though if you are IRS. Lol
Dee K.
We have created a great new friendship! Awesome agent, knowledgeable as well as fun and beautiful inside and out! She was always available and was quick to respond with a text or call. She listened to our needs and kept up with this crazy market to get us what we wanted as well as needed in a home. We love it so much, thanks again Christine Sullivan for your services and friendship!
Holly S.
Christine was referred to us by a friend. Selling our house seemed like it would go smoothly and quickly. Our house went on the market on February 2nd. The offers all started coming in, but on February 4th our world got turned upside down when my husband, father to our 4 kids, passed away very suddenly and unexpectedly. Christine seemed to know what I didn't…we needed to catch our breath, take the house of the market, rest and regroup. So we did just that and I will always be grateful that she saw that we needed some time to heal, grieve and process. After putting our house back on the market it sold very quickly allowing us to move forward & move home to Tennessee near family. I will always be grateful that Christine was placed in our lives. She treated me with patience, grace and understanding. She was just the blessing I needed.
Laura S.
Christine Sullivan is an exceptional agent to work with, she's genuine and reliable. I've rented for 10 years, and the thought of buying now with how competitive the market is for buyers, plus all the bidding wars was daunting. She set clear and reasonable expectations with me, and then completely exceeded them. She was a key component in the acquisition of my first home, always available for questions and to show me properties. Her responsiveness and attentive nature were instrumental in the presentation and acceptance of my offer. Her explanations of the process were efficient, to the point and easily understood. I will not hesitate to refer Christine to anyone that needs help selling or buying, thank you once again!
Lawrence B.
I contacted Christine Sullivan about selling my rental property. She made some suggestions before listing it and gave me her pricing suggestions for different pricing strategies. I decided to go with her because she was very knowledgeable and straight forward about what needed done to get it sold at the best price possible, with the littlest inconvenience. Turns out, that's exactly what she did. Once we had an offer, I really didn't have to do anything other than read/sign all the documents. She kept me informed, negotiated on my behalf and was personable to everyone involved. She provided very thoughtful gifts to my family at the conclusion and even got something for the new owner. Class act
Debbie K.
We are repeat clients for Christine Sullivan and will ALWAYS use her. We wanted to sell the home she helped us buy 2 years ago and purchase a brand new builder home. She research builders, communities and models to find the perfect home for us! We made so much money to put towards a down payment from selling with her, that our new mortgage payment is even lower in our BRAND NEW home.
Dennis S.
Christine Sullivan is amazing! She helped us close on the home we never thought we would have. She helped us beat out 8 other offers while still closing under final appraisal. She really helped expedite the process. Compared to other realtors we have worked with, she was more knowledgeable and better to work with. One house we looked at, another couple stopped by to check it out even though they didn't have a realtor yet. I think most realtors would try to get a client but not Christine. The way she handled that showed me she was the real deal and not just there for the deal. I would highly recommend Christine Sullivan, she worked really hard for us!
Samantha F.
I saw 1 of Christine's For Sale signs and called about the house. She told me it was under contract but she could find an even better home for my family. She put me in touch with a loan professional and found out we qualified for more than we thought. She gave me access to the MLS and we looked at 9 homes before we found our forever home. We are living in a neighborhood we never thought we could afford, in the best school district there is. None of this would have happened without Christine!! We are so truly grateful!!
Joanne M.
I was impressed with Christine's knowledge and professionalism from the moment we talked about listing my home. The time she put into a high quality photo-shoot and high-tech marketing really paid off. We were under contract in the first 24 hours. Everything went smoothly all the way through closing. I would highly recommend using Christine Sullivan to help you!
Dale M.
I recently worked with Christine Sullivan and was more than happy with the experience. I found that Christine went above and beyond what was required by the listing agent in this sale. With over 30 years of experience, I have to say that Christine was one of the best agents I ever worked with. She was always professional, patient, and courteous throughout all of the hurdles we had to overcome. Christine went the extra mile every step of the way! I HIGHLY recommend her!
Carl
12 out of 10 I would recommend. Working with Christine was great, she was highly knowledgeable about the market and ways we could make my offer more attractive. She operates with a level of integrity that is refreshing and is always advocating for you every step of the way.
Mary U.
Christine came into my life after my mother passed and I needed a real estate agent to help navigate a housing market I knew nothing about. She was referred by a family friend and my husband and I are so happy we called her! She was sensitive to our loss and very involved in preparing the house for listing. She even chose paint colors! The house sold quickly and smoothly and we are so thankful for all of Christine's guidance!
Rebecca S.
Christine is an excellent realtor! She helped us sell our house in a very crazy market and her advice and communication during the process was excellent. She is easy to work with and very professional. I would highly recommend Christine as your realtor!
Pamela S.
Christine Sullivan was great! she really was patient with us and worked with our specific needs during a very stressful time. I will be calling her when it's time to purchase my forever home after retirement!
Anne H.
Had it not been for Christine Bousha Sullivan, the entire home selling process would have been a nightmare. We had to move out of state and leave our Colorado home. She took care of every need and paid so much attention to detail. She didn't hesitate to get things done. Her knowledge, support, efficiency was above and beyond. She is truly passionate about her work and it showed through all of her efforts. Having her as my realtor was such a blessing as my house could not have been in better hands. Thank you Christine! We could not have done this without you.
Mark V.
Fantastic job on selling my house. Christine made the entire process extremely easy and took care of everything during my change of station. Would highly recommend as a realtor in the Colorado Springs area.
Kathy J.
We had a house to sell and had a few realtors come meet with us. We chose Christine because she was knowledgeable and sincere. We definitely made the right choice as Christine kept us up-to-date about everything throughout the process. We were not use to the new digital process for paperwork since COVID, but she explained the process and paperwork as we went along. When we were ready to place the house on the market, it sold in 3 days at a price higher than expected. Wow! We thank Christine for making this happen. It was a very good experience for us.
Suetta F.
We have been working with Christine now for about a year, while trying to sell our place in Indiana. She has been so attentive regarding our goal to relocate across country & keeping an eye on houses that fit my requirements. She keeps us informed about what's going on with the current pandemic and the Colorado Market. As soon as I sell my property here in Indiana, I know Christine will have us in our new Colorado home quickly.
Monahan C.
I enjoyed working with Christine for a multitude of reasons. She was not only professional and knowledgable of the market but she was very caring and genuine in helping to meet my needs. She continued to followup with new properties and ideas and was very focused on my priorities. I found her negotiating skills to be exceptional and highly recommend her for anyone needing her services.
John S.
Christine had our property under contract in the first 24 hours. We got full listing price and great terms. While we did encounter some issues a couple days before closing, Christine was able to save the day and get us to the closing table on time. She will work hard for you behind the scenes and keep the journey smooth for you!
Janet M.
Christine Sullivan is a model real estate professional. I would recommend her with confidence. As an investor, my needs differ from retail buyers. Christine was always responsive, kind, professional, patient, honest, and ethical. She is a rarity. I appreciate her!
Anyone who chooses to go with Christine has chosen the Very Best!
Marge S.
I would highly recommend Christine. She was very organized and professional. In spite of a complicated buyer, she kept her cool and put our needs first, allowing us to have an on-time closing. I could not be happier with the outcome. I will be recommending her to everyone!
Glen S.
What do you experience when you have Christine as your realtor? Right a way you will notice how friendly and knowledgeable she is. Trust me you can count on her as she is very dependable, She is for sure some one who cares about you. I know Christine has the heart to help sell your current house and find the house that you are looking for.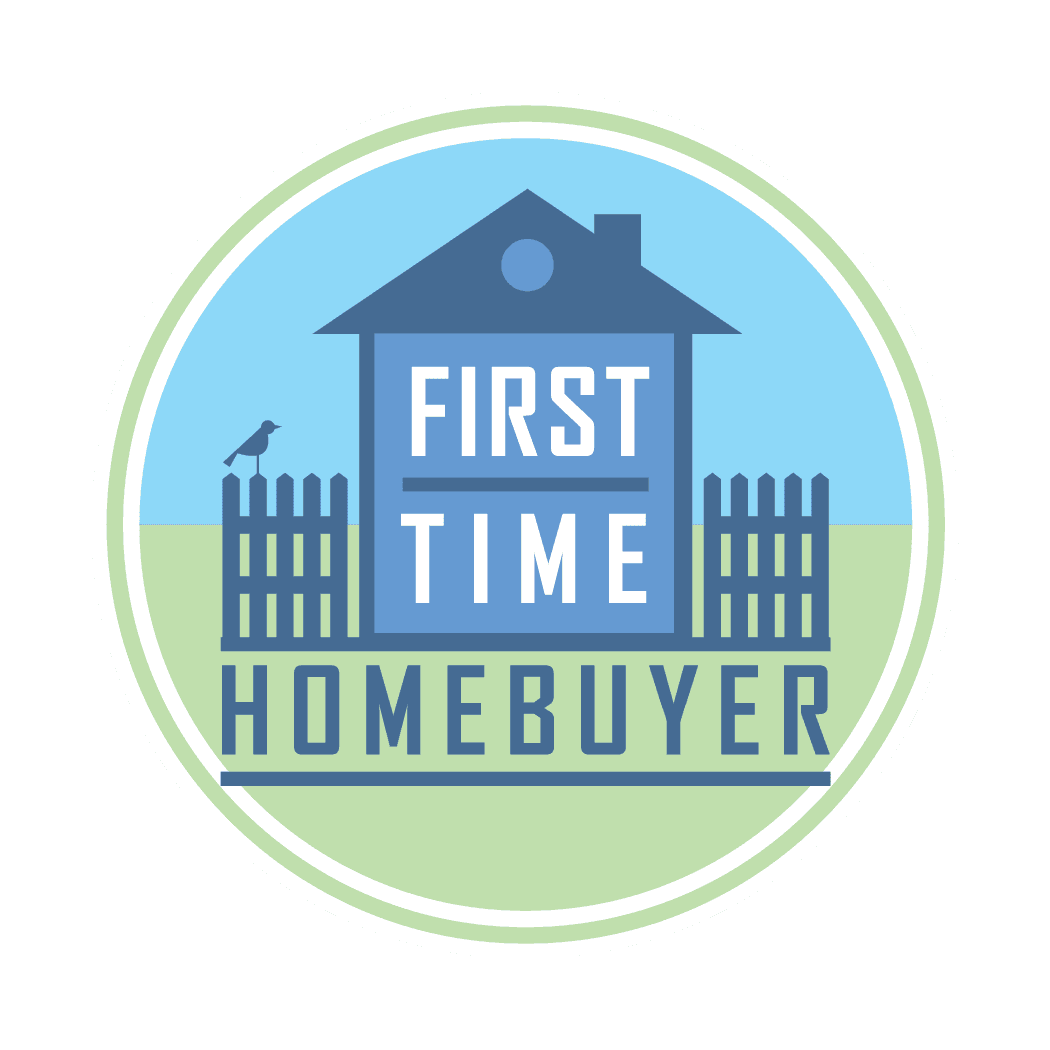 B. Sullivan
As Christine's son, I know her better than anyone else, and I can say with confidence that she is just one of the best humans I know. She will put aside all of her own needs to make sure that her clients get the best experience and treatment possible. She has a tremendous amount of knowledge about the beautiful state of Colorado, and will help you with all of your real estate needs!
A. Hughes
If you want things done right with an added personal touch, Christine is your go to realtor. Her rapid response, customer first, and continuous efforts through the entire process was nothing short of amazing. Working with her was a blessing every step of the way. Thank you for making home selling so easy!
Alana S.
Christine will work very hard for you and tell it like it is. She pulls no punches and is a great asset to have in your corner in the crazy Colorado Real Estate market. I would strongly recommend her as either a buyer's or seller's agent.